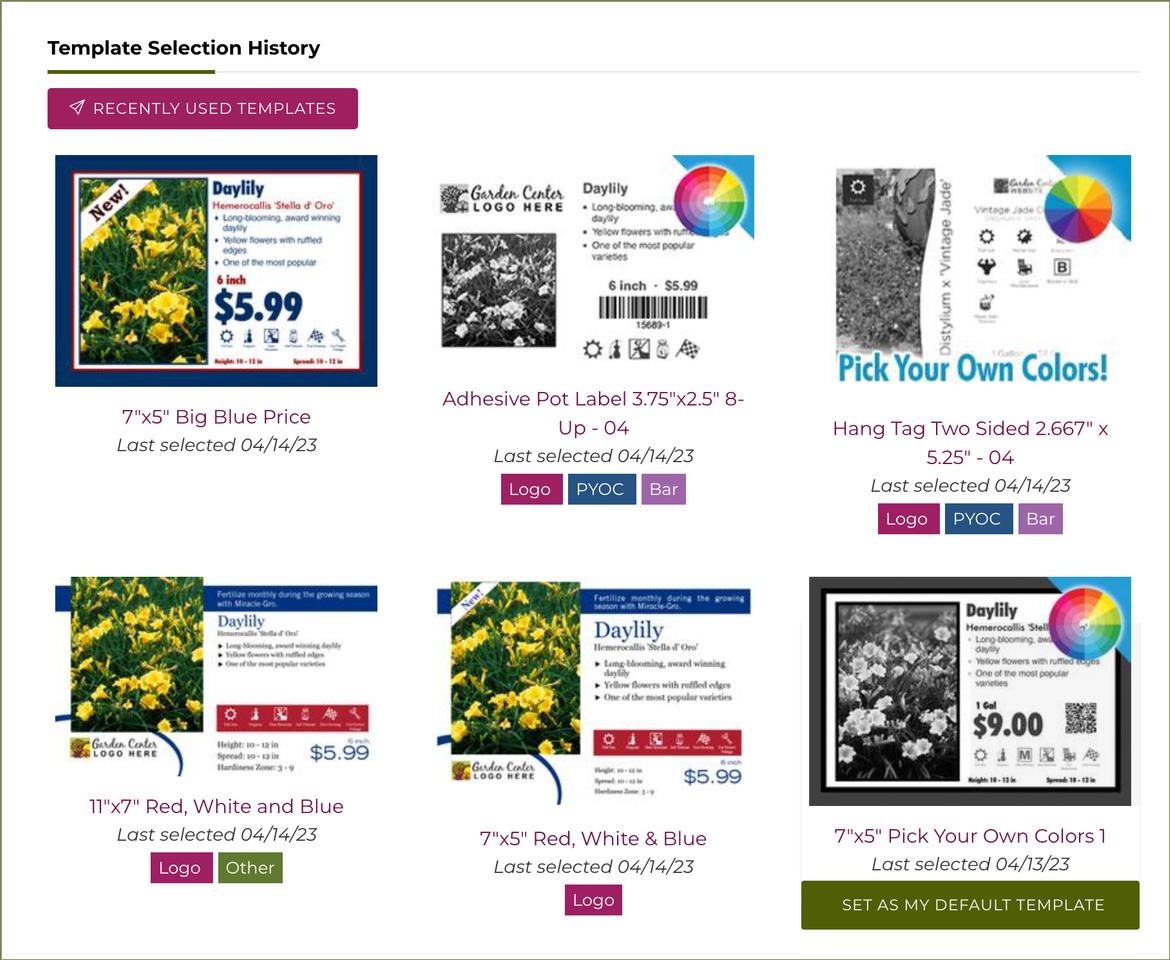 Template Selection History Now Available
Up to the last 6 sign templates you have used will be available in the new 'Template Selection History' on your 'My Account' page.
This new feature will start tracking the template you use from now on. It will NOT show templates used prior to April 13, 2023.
As you mouse over any of the displayed templates, the option to set it as your new default template will be available; see the template at the bottom right of the example shown above.
We hope you enjoy this new, time-saving feature.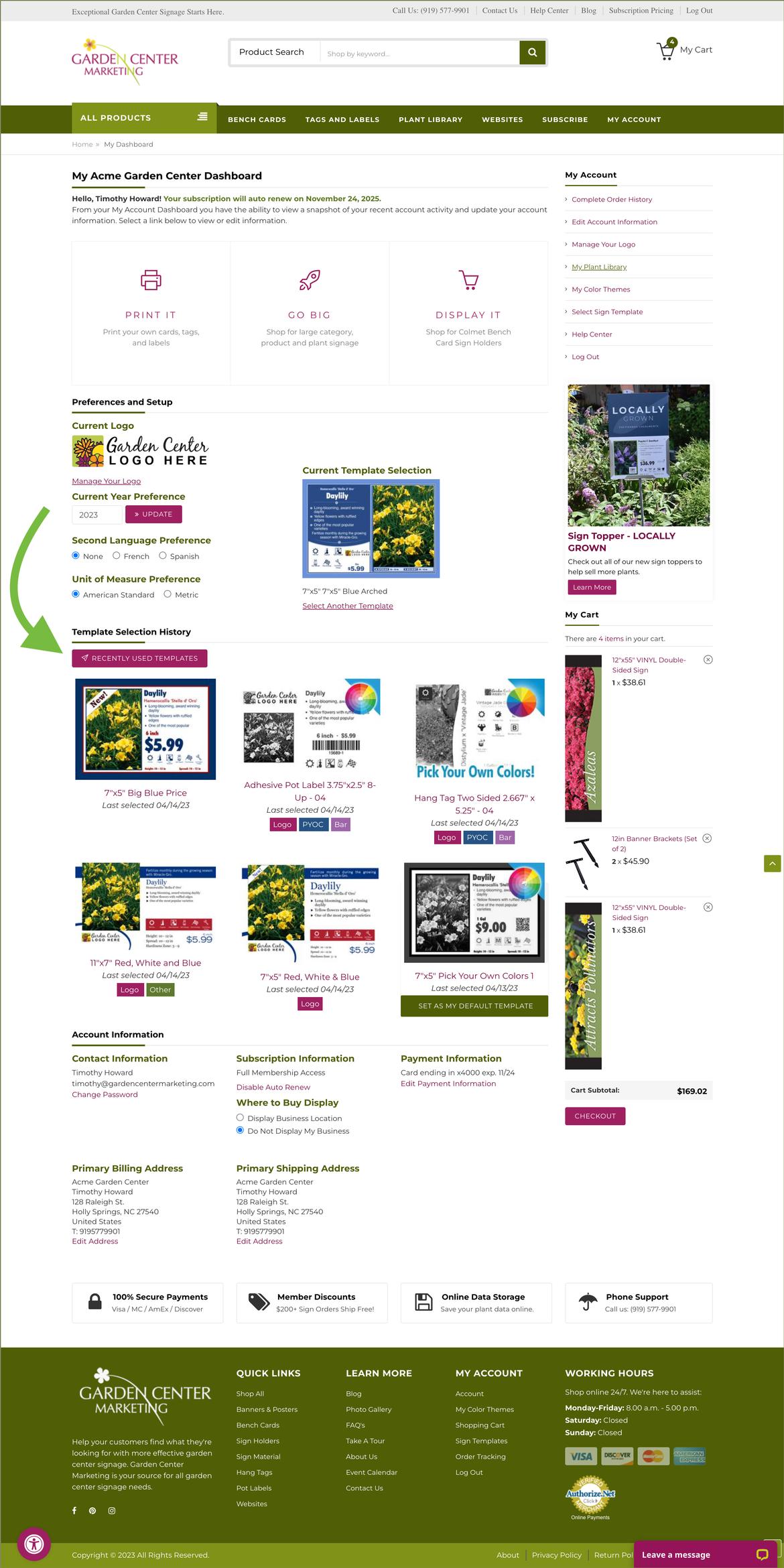 Template Selection History Now Available