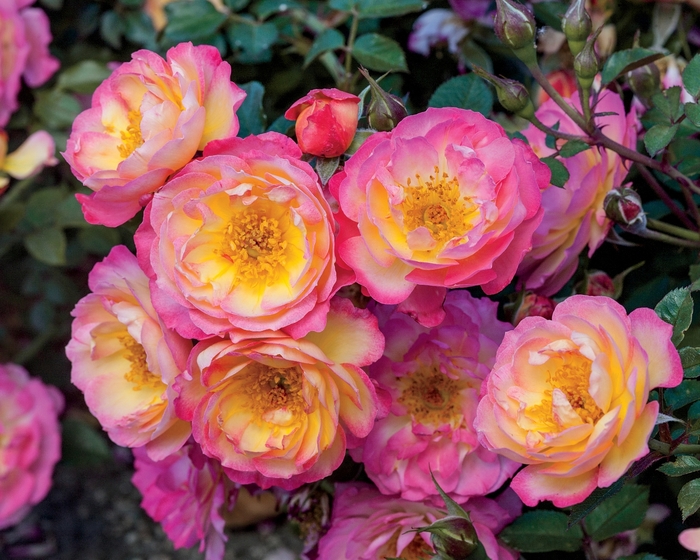 Copyright Notice
Images and descriptions are copyrighted. Only for use on signage and websites created by Clarity Connect / GardenCenterMarketing.com
«Previous Plant | Next Plant »
Rosa 'Rainbow Happy Trails'
Ground Cover Rose
· Rainbow Happy Trails™ is a prostrate grower with branches low and spreading on the ground.
· Blooms have golden centers with rich pink on the petal edges.
· Repeat blossoms are 2-2.5 inches in diameter with 20-30 petals.
Height: 18-24 in
·
Spread: 30-36 in
·
Zone: 6-9
Please Note: GardenCenterMarketing.com does not sell/broker plants or provide gardening advice.